If you have never had your piano professionally cleaned, we highly advise you to do so.
Have you ever seen what is under your piano keys? I bet you have never given it a single thought.
It is common to find a large amount of dirt, hair dust and foreign objects such as paper clips, coins, can-pull tabs, papers, straight pins, rubber bands, pencils, and even a dead mouse.
Repairing your piano
If you have a large amount of dust and dirt buildup either on top or under your keys, all that debris could be floating towards your face every time you play. This could cause allergies for you or your children.
You may clean the outer case of your piano, but dust and other debris still accumulate inside. Dust is always in the air and finds its way under the keys, inside the case, and onto the soundboard. If not cleaned once every 5 years or so the piano can begin to play sluggishly.
What you need to know
Cleaning the piano consists of taking the case parts off, removing the keys and cleaning underneath them. Dust is also cleaned from the bottom, soundboard, and the back of the piano.
The keys of a piano rest on medal pins called key pins. These are polished and lubricated as well to ensure there are no sluggish parts and that your piano plays smoothly.
This service can be done during a tuning appointment and be completed in around an hour. Schedule a cleaning today.
Before And After
Here's what our cleaning service could do for your piano: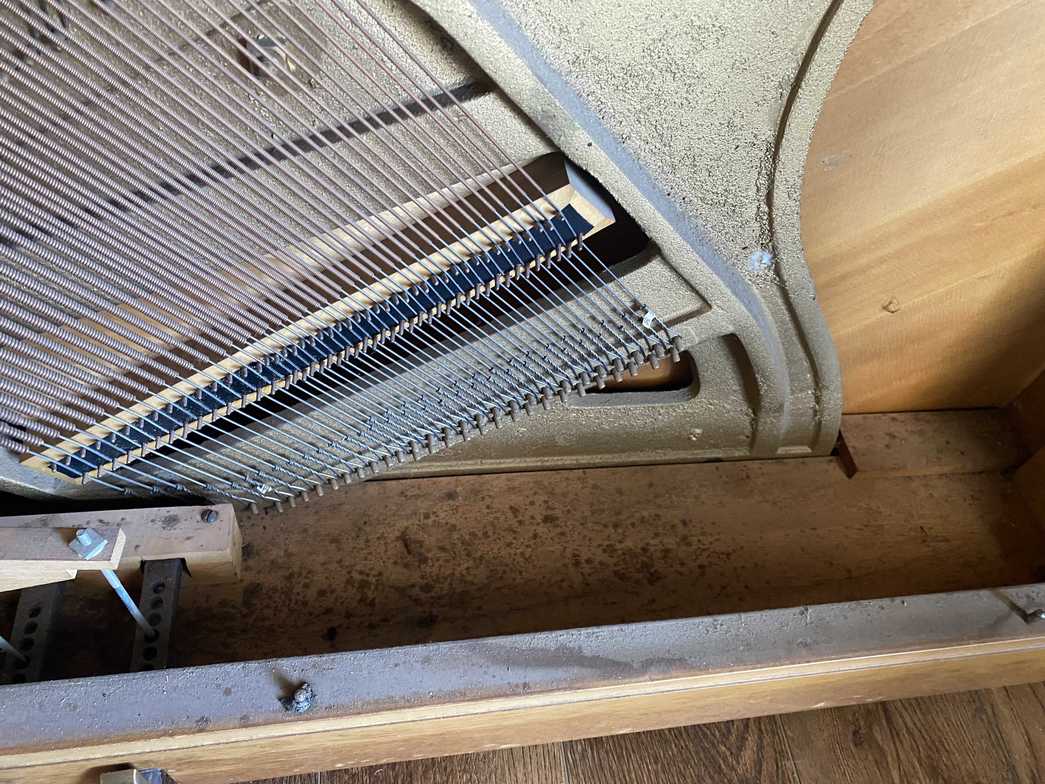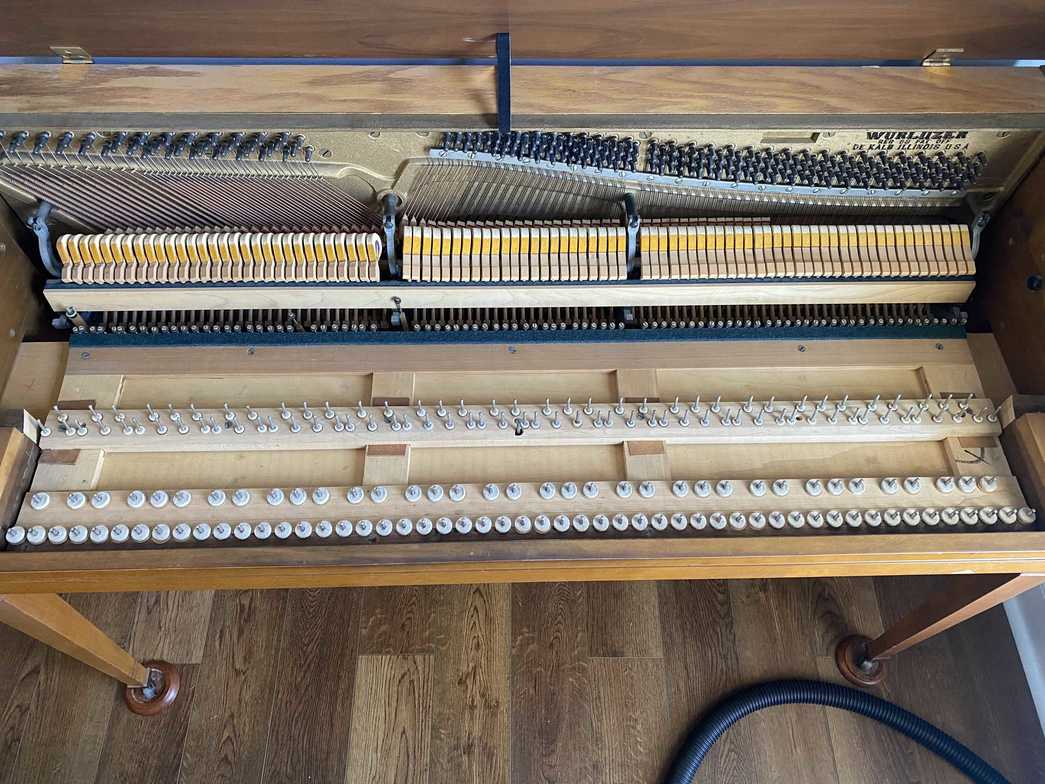 Your piano needs more than just a simple tuning to play at its best.
Simply enter your name and email to receive our free EBook on "how to keep your piano in like new condition." These simple but vital piano care tips are guaranteed to keep your piano in perfect health for years to come!